Bulletin Part II
Bulletin as On : 1st Mar 2017
The Bulletin Part II with regards to Prorogation of the Assembly Session
View / Download
Bulletin Part II
Bulletin as On : 28th Feb 2017
The Bulletin Part II with regards to sine Die adjournment of the Assembly Session
View / Download
Bulletin Part II
Bulletin as On : 26th Feb 2017
Hon'ble Governor of Goa has summoned the Fifteenth Session of the Sixth Goa Legislative Assembly to meet at 11.30 a.m. on Tuesday, 28th February ,2017 at Assembly Hall, Porvorim, Goa
View / Download
Bulletin Part II
Bulletin as On : 16th Jan 2017
The resignation tendered by Shri Caetano Silva Elected Member of Benaulim Constituency, from his seat has been accepted by Hon'ble Speaker. Refer Bulletin Part II No 255 for more details
View / Download
Bulletin Part II
Bulletin as On : 16th Jan 2017
The resignation tendered by Shri Atanasio Monserrate Elected Member of St. Cruz Constituency, from his seat has been accepted by Hon'ble Speaker. Refer Bulletin Part II No 258 for more details
View / Download
Bulletin Part II
Bulletin as On : 16th Jan 2017
The resignation tendered by Shri Vijai Sardesai Elected Member of Fatorda Constituency, from his seat has been accepted by Hon'ble Speaker. Refer Bulletin Part II No 257 for more details
View / Download
Bulletin Part II
Bulletin as On : 16th Jan 2017
The resignation tendered by Shri Ramesh Tawadkar Elected Member of Canacona Constituency, from his seat has been accepted by Hon'ble Speaker. Refer Bulletin Part II No 256 for more details
View / Download
Buletin Part II
Bulletin as On : 4th Jan 2017
The resignation tendered by Shri Naresh Sawal Elected Member of Bicholim Constituency, from his seat has been accepted by Hon'ble Speaker. Refer Bulletin Part II No 254 for more details
View / Download
Bulletin Part II
Bulletin as On : 28th Dec 2016
The resignation tendered by Shri Francisco Xavier Pacheco Elected Member of Nuvem Constituency, from his seat has been accepted by Hon'ble Speaker. Refer Bulletin Part II No 283 for more details
View / Download
Buletin Part II
Bulletin as On : 22nd Dec 2016
The resignation tendered by Shri Pandurang Madkaikar Elected Member of Cumbharjua Constituency, from his seat has been accepted by Hon'ble Speaker. Refer Bulletin Part II No 282 for more details.
View / Download

Assembly is currently not in session.
You can now search for all bills passed, rulings given by speaker here. Also you can learn the rich history of Goa Legislative Assembly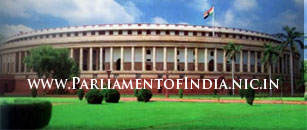 Disclaimer:
The official website of Goa Vidhansabha has been developed to provide information about the Goa Vidhansabha to the general public. The documents and information displayed in the website are for reference purposes only and do not claim to be a legal document. Though all efforts have been made to ensure the accuracy of the content, the same should not be construed as a statement of law or used for any legal purposes.
The information contained in the website is based on the inputs received from the concerned Sections/branches of the Secretariat. Users are advised to verify/check any information with the relevant published documents before acting on the information provided in the website. Links to other websites that have been included on this website are provided for public convenience only. Goa Legislature Secretariat is not responsible for the contents or reliability of linked websites and does not necessarily endorse the view expressed within them