I welcome you, to the website of the Legislative Assembly of the State of Goa.
Goa is situated on the west coast of India, about 400 kms south of Mumbai. Most of the coast line of Goa is fringed by sandy beaches. Goa is dominated by beautiful landscaping formed by the various rivers and their tributaries, which flow from the western ghats in to the Arabian sea. The people have been depending upon the local ferry service to cross the rivers wherever bridges have not been constructed so far.
Today, Goa has a newly constructed and prestigious State Assembly Complex, a symbol of the Democracy commissioned in March 2000. This building is located on a picturesque site with ultra-modern in-house facilities. The building consists of VIP Block, Assembly Block and the Secretariat Block. The Assembly Hall has Audio and Video archival systems, automatic vote recorders, digital microphone systems and connectivity arrangements for e-legislative activities.
Documents
Auction Notice
Auction Notice No. 5/16/12-13/Reg/2199 ...
Download Document
Auction Notice
No.14/2/14-15/PWD/WD.X/Stores/Tech/AN-23 Dated:- 08/ 08/2014 ...
Download Document
Auction Notice
Tender Notice No:03/14-15 (e-Tendering Mode only) The Executive Engineer, Div-I ...
Download Document
Budget Speech - 2014-2015
English Version ...
Download Document
Summouning
Bulletin as On : 21st Jun 2014
SUMMONING OF THE SEVENTH SESSION, 2014 OF THE SIXTH LEGISLATIVE ASSEMBLY
BULLETIN


Assembly is currently not in session.
You can now search for all bills passed, rulings given by speaker here. Also you can learn the rich history of Goa Legislative Assembly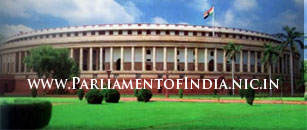 Disclaimer:
The official website of Goa Vidhansabha has been developed to provide information about the Goa Vidhansabha to the general public. The documents and information displayed in the website are for reference purposes only and do not claim to be a legal document. Though all efforts have been made to ensure the accuracy of the content, the same should not be construed as a statement of law or used for any legal purposes.
The information contained in the website is based on the inputs received from the concerned Sections/branches of the Secretariat. Users are advised to verify/check any information with the relevant published documents before acting on the information provided in the website. Links to other websites that have been included on this website are provided for public convenience only. Goa Legislature Secretariat is not responsible for the contents or reliability of linked websites and does not necessarily endorse the view expressed within them