Shri. Vishwajit Rane
Bharatiya Janata Party
Constituency : 19-Valpoi
Personal Details
Name of Father - Shri Pratapsingh Raoji Rane
Date of Birth - 23rd Mar 1971
Place of Birth - Mumbai
Marital Status - Married
Educational Qualification - B.Com. , Masters of Business Management.
Activities
Social and cultural Activities - Member of Tripurari Committee. President and Founder of Sattari Yuva Morcha.
Special Interest - Reading and Art.
Hobbies - Reading, current affairs and sports
Sports Activities and Membership of Clubs - Represented Goa in badminton
Countries Visited - Germany, London, Egypt, Turkey, Malaysia, Japan, China,Australia, Italy, Spain, Brussels, Austria and Hong Kong.
Other Information

Assembly is currently not in session.
You can now search for all bills passed, rulings given by speaker here. Also you can learn the rich history of Goa Legislative Assembly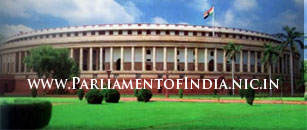 Disclaimer:
The official website of Goa Vidhansabha has been developed to provide information about the Goa Vidhansabha to the general public. The documents and information displayed in the website are for reference purposes only and do not claim to be a legal document. Though all efforts have been made to ensure the accuracy of the content, the same should not be construed as a statement of law or used for any legal purposes.
The information contained in the website is based on the inputs received from the concerned Sections/branches of the Secretariat. Users are advised to verify/check any information with the relevant published documents before acting on the information provided in the website. Links to other websites that have been included on this website are provided for public convenience only. Goa Legislature Secretariat is not responsible for the contents or reliability of linked websites and does not necessarily endorse the view expressed within them